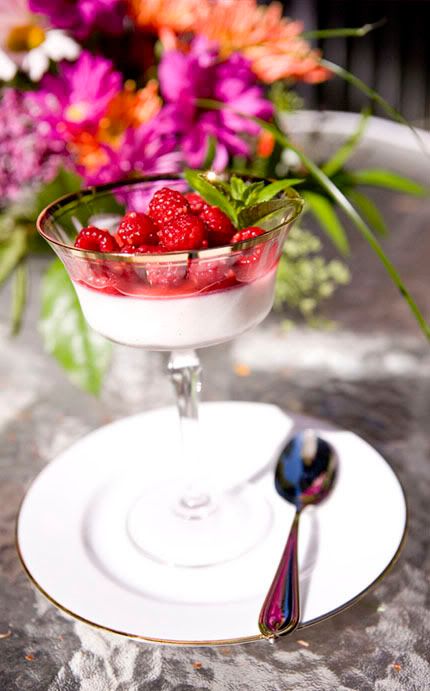 Panna Cotta! : ) I'd say that this simple and absolutely Italian dish is wonderful for the summer. Pretty much perfect for those warm breezy days...
Cold and creamy with a hint of vanilla, a dash of lightly sweetened raspberries, and a sprig of refreshing mint.
The totaly calorie count? Less than 150 calories! My mother is an expert on making delicious but low calorie and low fat dishes. Look forward to more desserts and even a few entrees and snack foods from the master "make it thin" chef. : )

I also just wanted to take pictures of it because it was so pretty. So there you go.
It was as delicious as it looks.